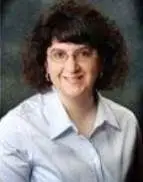 I am a native Texan, born in Houston, the oldest of five children. My Mom is a retired teacher and now works as a volunteer in her local hospital. My Dad is a retired pharmacist and full time rancher. Growing up, my family moved around a lot while my parents completed their education and pursued their careers.

We lived in Houston, Dallas, Denton, and spent some time abroad in Mexico. It was during this period of time that I became fully fluent in Spanish. I was about nine years old when I decided I wanted to be a doctor.

I graduated from a magnet school in Houston, Texas-the High School for Health Professions. I then attended the University of Texas at Austin and graduated in 1992 with a Bachelor's degree in Biology. My college sweetheart and I were married in June 1992 and soon moved to Galveston, Texas so I could begin my medical training at the University of Texas Medical School. During my fourth year of medical school training, my husband Dan and I were blessed with the birth of our first son, Anthony. I received my medical degree in 1996 and began my pediatric residency training at the Children's Hospital in Galveston. My second son, Patrick was born in 1998 towards the end of my pediatric residency. Needless to say, I became great at multitasking and juggling work, family, and friends. I completed my pediatric training in 1999 and moved to Temple, Texas where I practiced General Pediatrics for two years. My husband worked as a software developer. My daughter Emily was born in May 2001, and has kept us all in line (especially her Daddy) since then.

A few months later, I was recruited by Wise Regional Hospital in Decatur, Texas. My husband, children and I have made Wise County our home since August 2001. It has been my privilege to serve the medical needs of the children of Wise and surrounding counties since then. Some of the patients I first saw as young school agers are now graduating from High School and going off to college or joining our Armed Forces. Some of my past patients have started families and are now bringing their children to our clinic. That is the biggest compliment I can receive as a pediatrician. I feel blessed to have been part of their childhood and now share in the joy of watching them fulfill their full potential within their families and in our community.

My husband and I are very active at the ABVM Catholic Church in Decatur. My faith is very important to me and has shaped the way I practice medicine. I believe that mental and spiritual health are just as important as physical health for any child or adult.

I serve on several of the Wise Health System committees, including Ethics and Credentialing, Medical Executive, and Physician Health and Wellness. I participate in these committees to ensure that patients receive the best possible care while they are at our hospital.

I am board certified by the American Board of Pediatrics. I am a fellow of the American Academy of Pediatrics, member of the Texas Medical Association, the Texas Pediatric Society, and the local medical society. I attend conferences every year to receive continuing medical education, to ensure that I can provide my patients with the most up-to-date and comprehensive pediatric care from birth through adolescence.

I look forward to meeting you and your family.